Amy Delson Jewelry
Felicia - Four Black Crystal Heart Necklace
Such a stunner, worn two ways: long or as a Y necklace.
Faceted black crystal hearts are understatedly elegant.
Length 32"
Black faceted crystal hearts 1"
Grey faceted Czech glass beads
Hematite center bead for grounding
Easy use toggle clasp, vintage pewter
Made with Love tag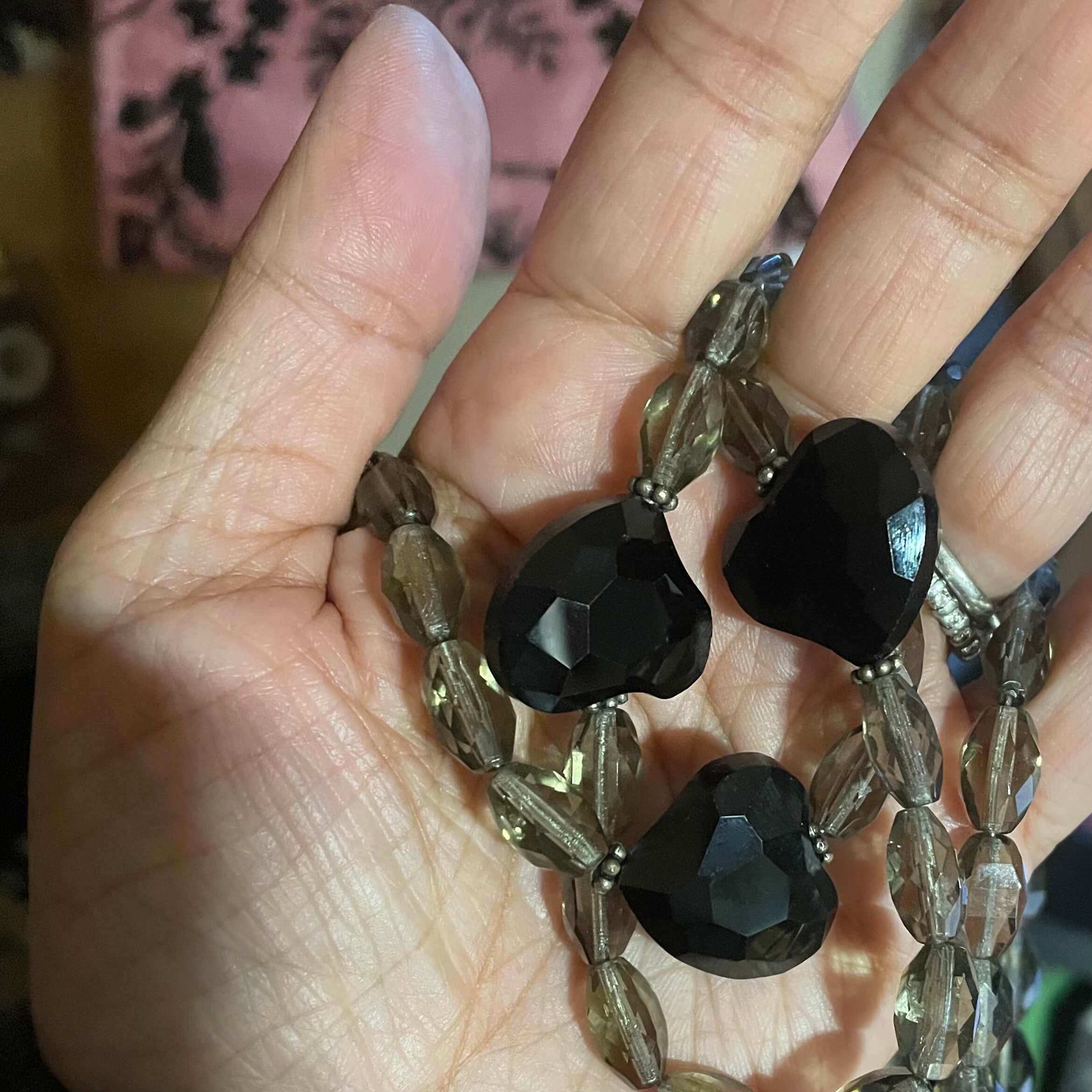 Classic with an Edge
Creative Inspiration
"I love these asymmetrical faceted crystal hearts, and how they are classic and edgy at once. At the center of this piece is a faceted hematite bead, which grounds the composition. The flexibility you get from wearing this necklace two ways, long or as a Y, is a bonus I love too."
~ Amy