Care
How to care for your earrings:
It's a good idea to put jewelry on last, and then take it off first thing
Do not wear in water, whether showering or bathing
Don't expose to perfume, oil, or lotion
Avoid excessive sweat while wearing
Store away from moisture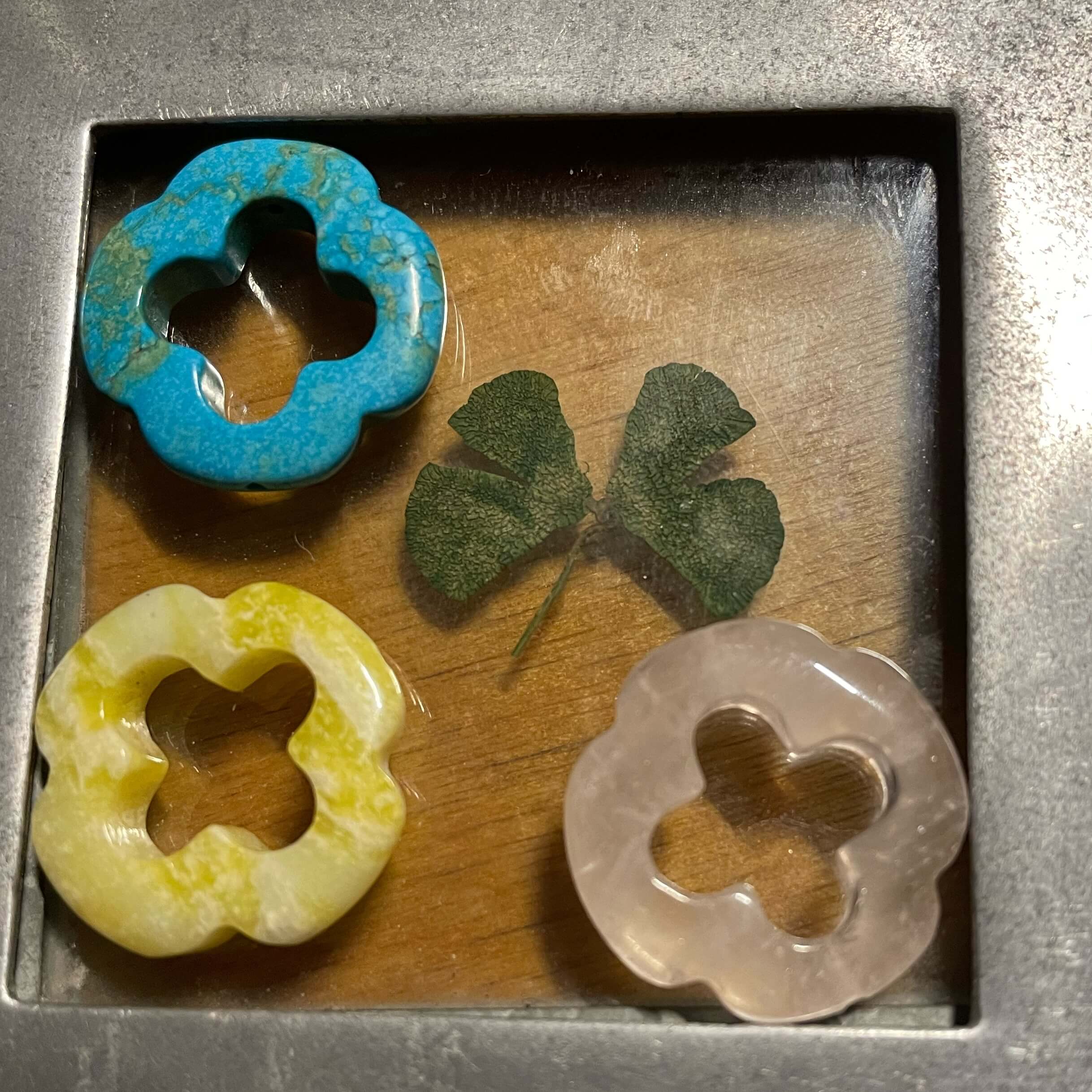 Creative Process
"I was inspired by the elusive lucky four leaf clover. When I discovered the clover shaped beads in Turquoise, Rose Quartz and Lemon Chrysoprase I loved how lightweight they were. Each represents healing, love and relationship health."
~ Amy