Care
How to care for your necklace:
It's a good idea to put jewelry on last, and then take it off first thing
Do not wear in water, whether showering or bathing
Don't expose to perfume, oil, or lotion
Avoid excessive sweat while wearing
Store away from moisture
Use polishing cloth to restore shine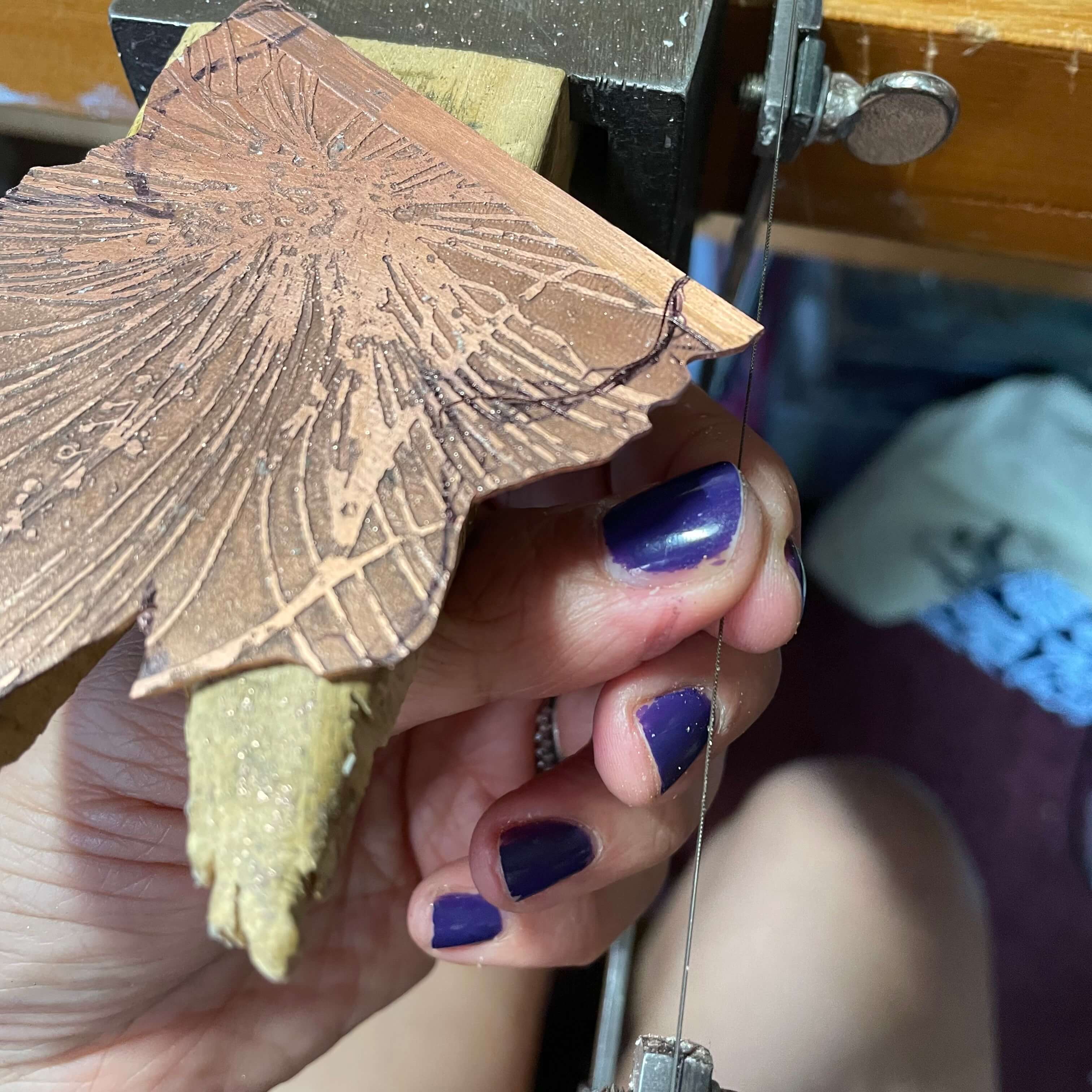 Champlevé Enamel
Creative Process
"I found these beautiful Art Nouveau style organic floral illustrations in an adult coloring book. Through the Fashion Institute of Technology I was able to transfer the design to a copper sheet which was etched in an acid bath to create the indentations for my enamel application. I sawed out sections, and then packed in the powdered enamel colors. Firing it in a kiln at 1500 degrees, transforming the powder tints to glass, is an exhilarating process."
~ Amy