Caring for your Cuff
How to care for your cuff:
It's a good idea to put jewelry on last, and then take it off first thing
Do not wear in water, whether showering or bathing
Don't expose to perfume, oil, or lotion
Avoid excessive sweat while wearing
Store away from moisture
Use polishing cloth to restore shine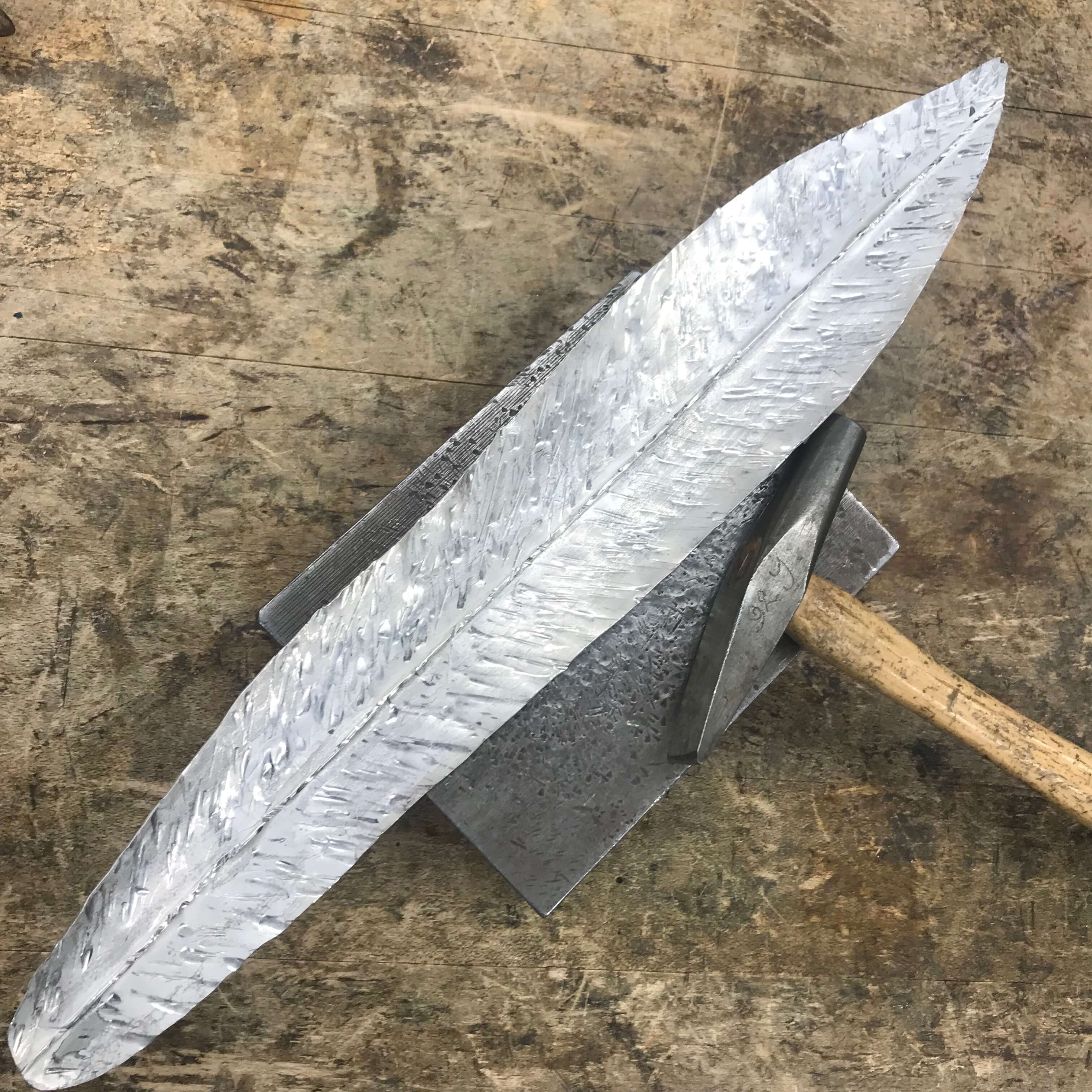 Fold Formed, Hammer Textured
Hand Crafted Original
"This cuff is a one of a kind original, and I loved the process of making it. With such a large piece of sterling silver, I used strong torches to anneal the metal between each hammering session. The whole piece was fold formed to achieve the center vein of the feather, and all of the individual textured lines I created with a hammer before wrapping the feather to form a cuff shape."
~ Amy