Amy Delson Jewelry
Amelia - Amethyst Mala Tassel Necklace
Rich purple Amethyst is a protective stone that helps purify and calm, reducing stress and anxiety.
Hematite beads for stability and grounding accent every four of the Mala's 108 beads.
40" Mala with Silver and Purple Silk Tassel
108 x 8mm Amethyst beads
Hematite bead accents
Can be worn long or doubled
Sterling silver lobster claw easy use clasp
Made with Love tag
One of a kind
Gift boxed
Polishing cloth included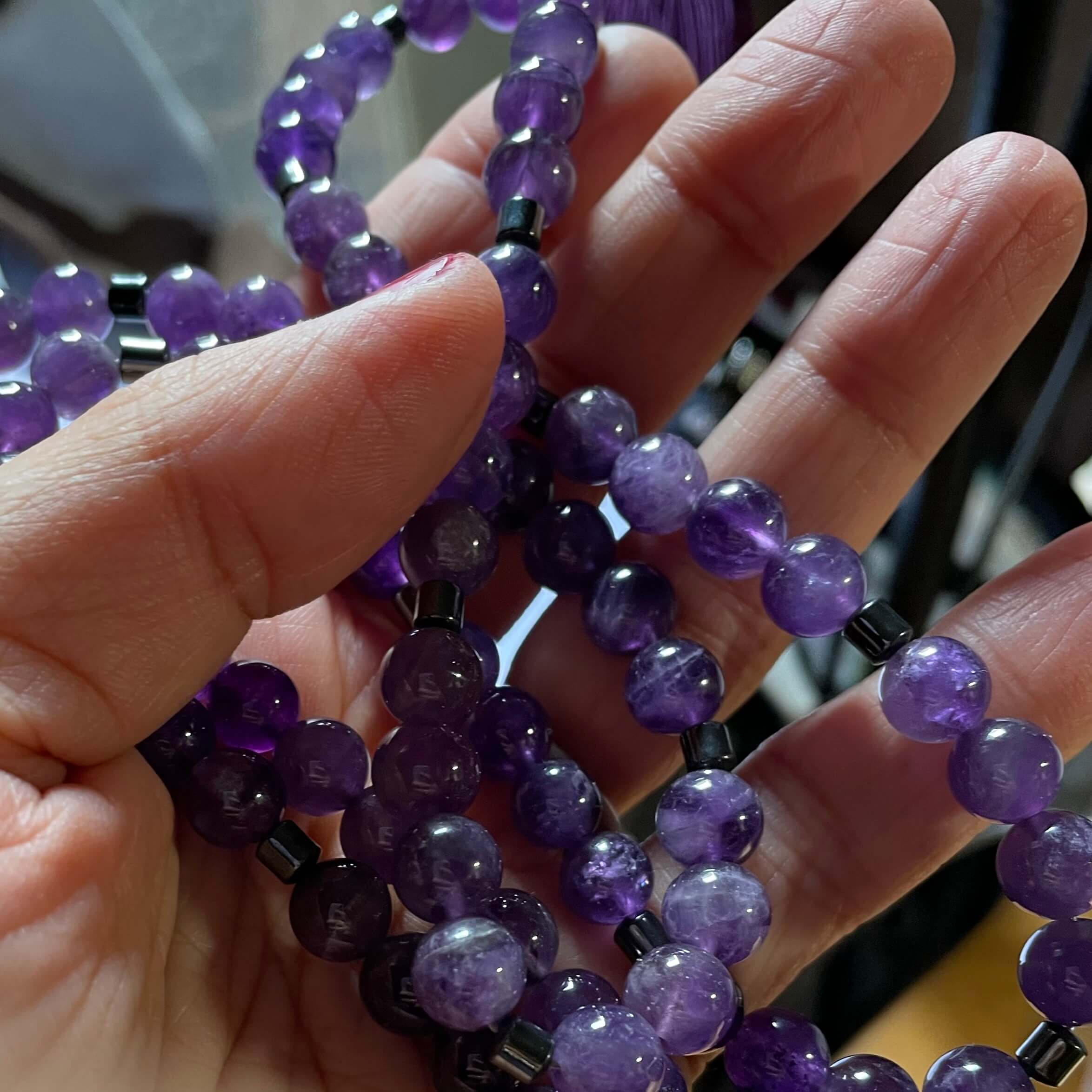 Protection and Grounding
Creative Inspiration
"My favorite gemstone, that I'm naturally drawn to, is amethyst, for the way it calms and purifies. I chose these beads resonating with rich color, and accented them with hematite, a grounding stone, to create a combination that is cooling and comforting. This necklace is a "Mala" a 108-beaded meditation tool, which can be used to chant, recite affirmations and connect with your intuitive energy."
~Amy