Amy Delson Jewelry
Greer - Green Chalcedony Heart Tassel Necklace
A sweet little love necklace with a soft silky tassel in a great length for layering.
Green chalcedony stones counteract negativity and promote harmony. Hematite accents offer grounding.
Length 20"
Crystal encrusted silk tassel 2.5"
Choice of pink or black
Green chalcedony heart beads
Hematite accent beads
Sterling silver easy use clasp
Made with Love tag
Limited edition
Gift boxed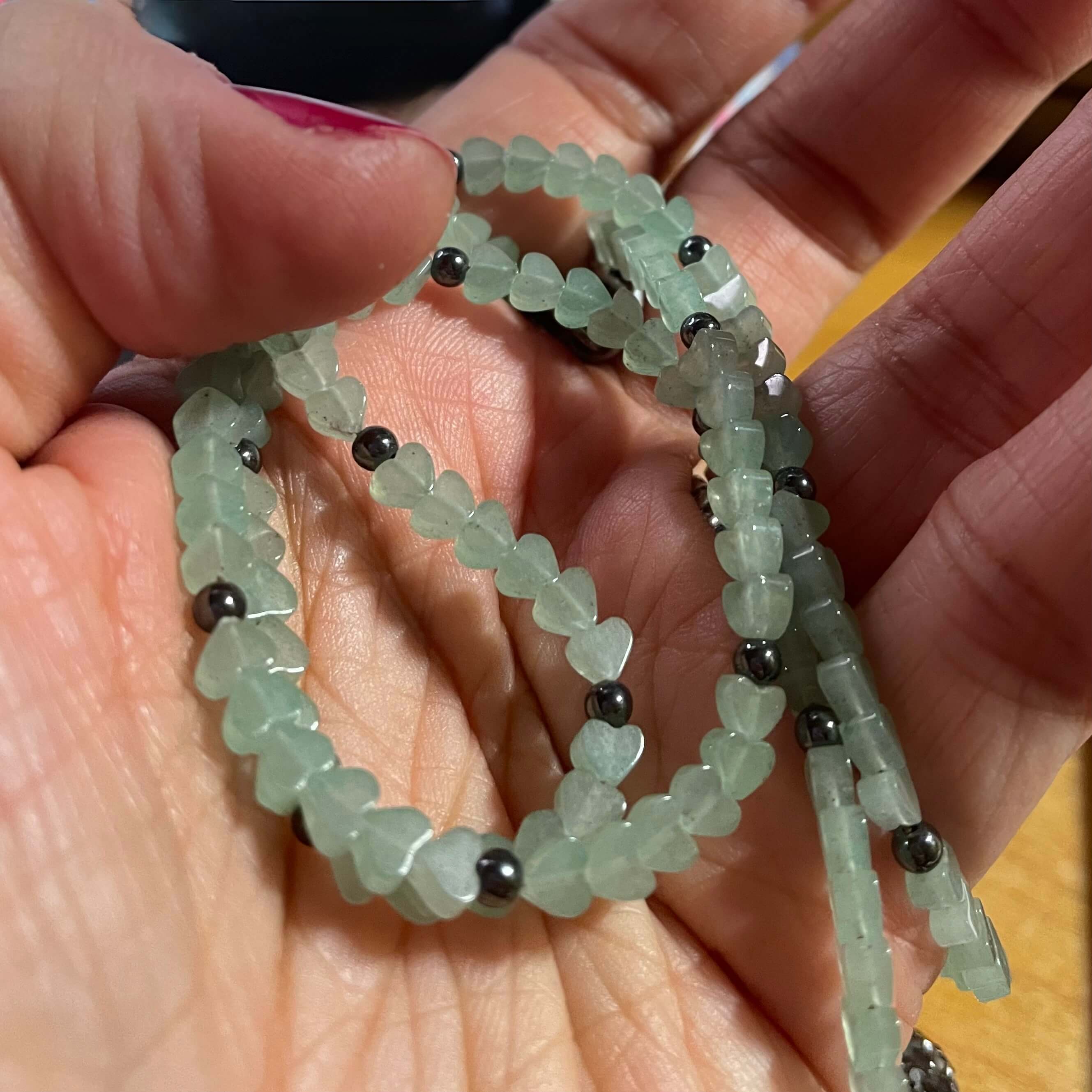 Alignment and Harmony
Creative Inspiration
"When I found these lovely green chalcedony heart beads I was immediately drawn to their soothing positivity. This stone is known to neutralize negative energy and protect the wearer and their relationships by fostering harmony and balance. Hematite accents ground and shine."
~ Amy