Amy Delson Jewelry
Ophelia - Open Heart Necklace
Malachite is a stone for healthy well being, protection, and financial success.
Rose Quartz promotes romance and self-love. Agate is good for strength, courage and mental clarity.
Malachite heart beads
Necklace Length 16"
Agate Heart pendant 2"x2.5"
Faceted Rose Quartz center bead
Sterling silver easy use lobster claw clasp
Made with Love tag
One of a kind
Gift boxed
Polishing cloth included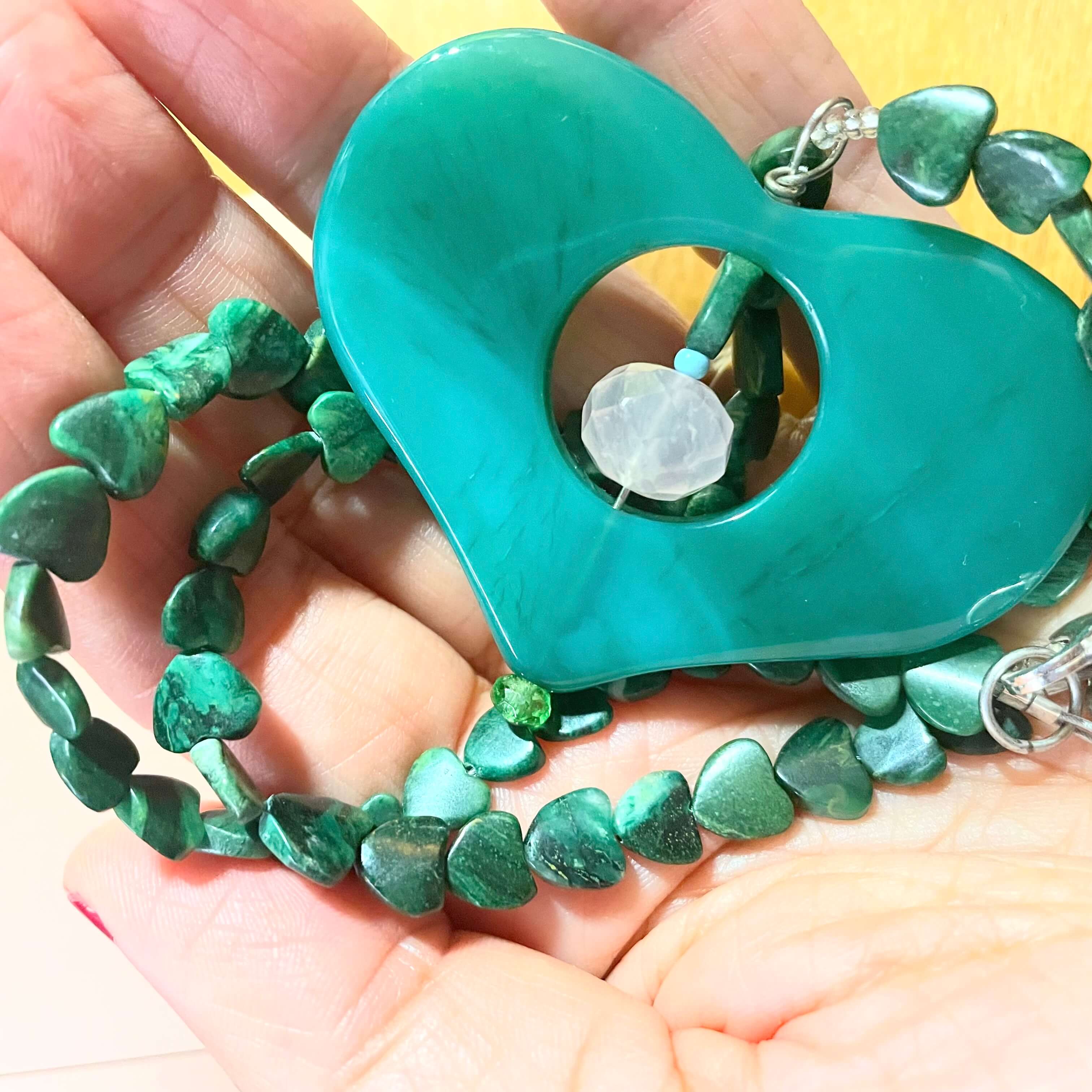 Malachite Love
Creative Inspiration
"These hand carved malachite stone heart beads are a special find. Punctuated by a green agate heart pendant, this necklace bears a singular faceted Rose Quartz bead at its core, signifying love with an open heart."
~ Amy