Amy Delson Jewelry
Janna - Garnet Mala Necklace
A necklace to help you focus on achieving your goals in love and life.
The 108 beads of this "Mala" are genuine Garnet stones with spiritual vibrations balancing serenity and passion.
32" length
6mm Garnet beads
Choice of black or pink silk tassel
Easy use sterling silver lobster claw clasp
Made with Love tag
Limited edition
Gift boxed
Polishing cloth included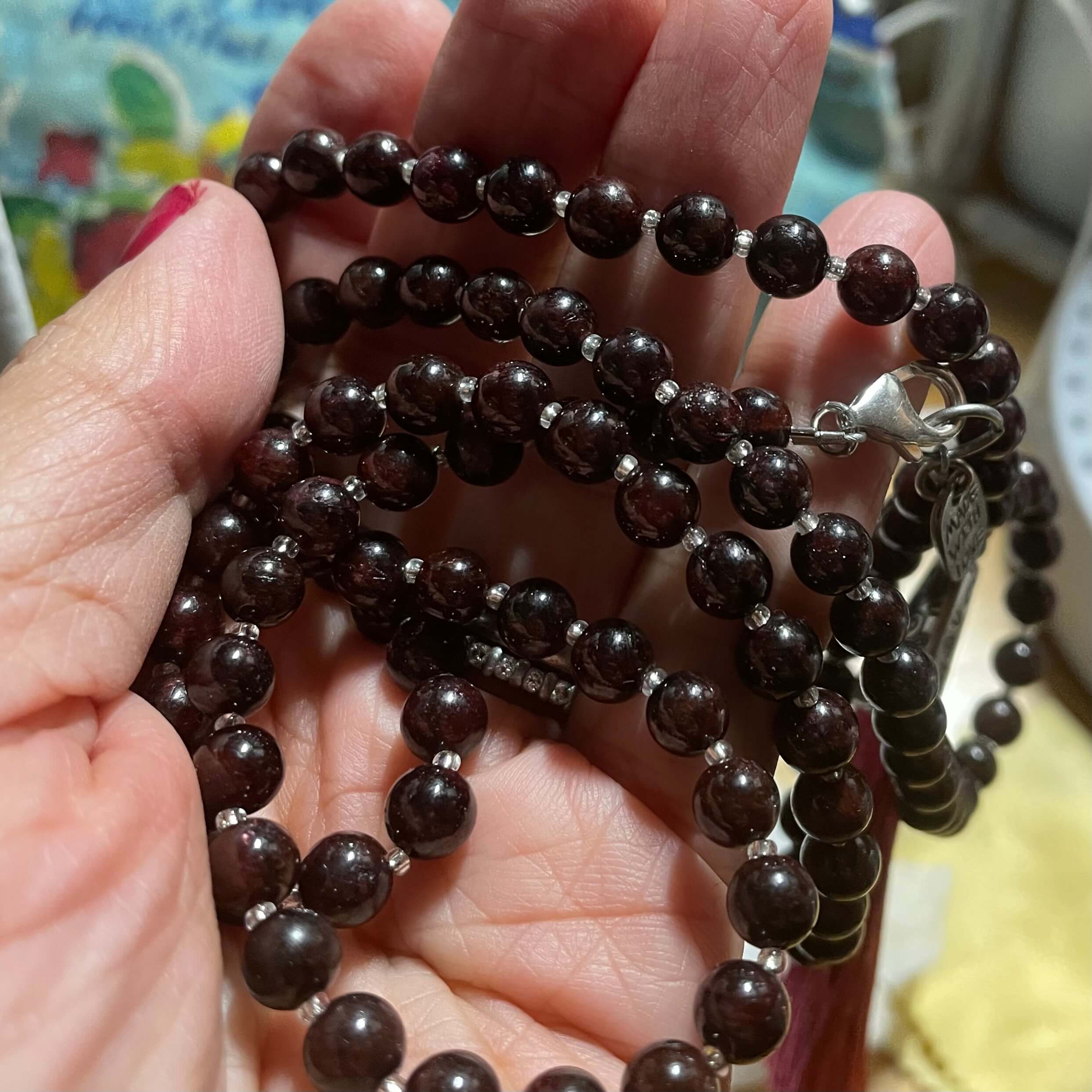 Garnets Galore
Creative Inspiration
"Garnet is a deep red stone known for its ability to help inspire love and success in personal and business matters. These feel wonderful running through your fingers. Use the 108 Mala beads to help connect you to a calming meditation, chanting or reciting healing affirmations."
~Amy