Care
How to care for your cuff:
It's a good idea to put jewelry on last, and then take it off first thing
Do not wear in water, whether showering or bathing
Don't expose to perfume, oil, or lotion
Avoid excessive sweat while wearing
Store away from moisture
Use polishing cloth to restore shine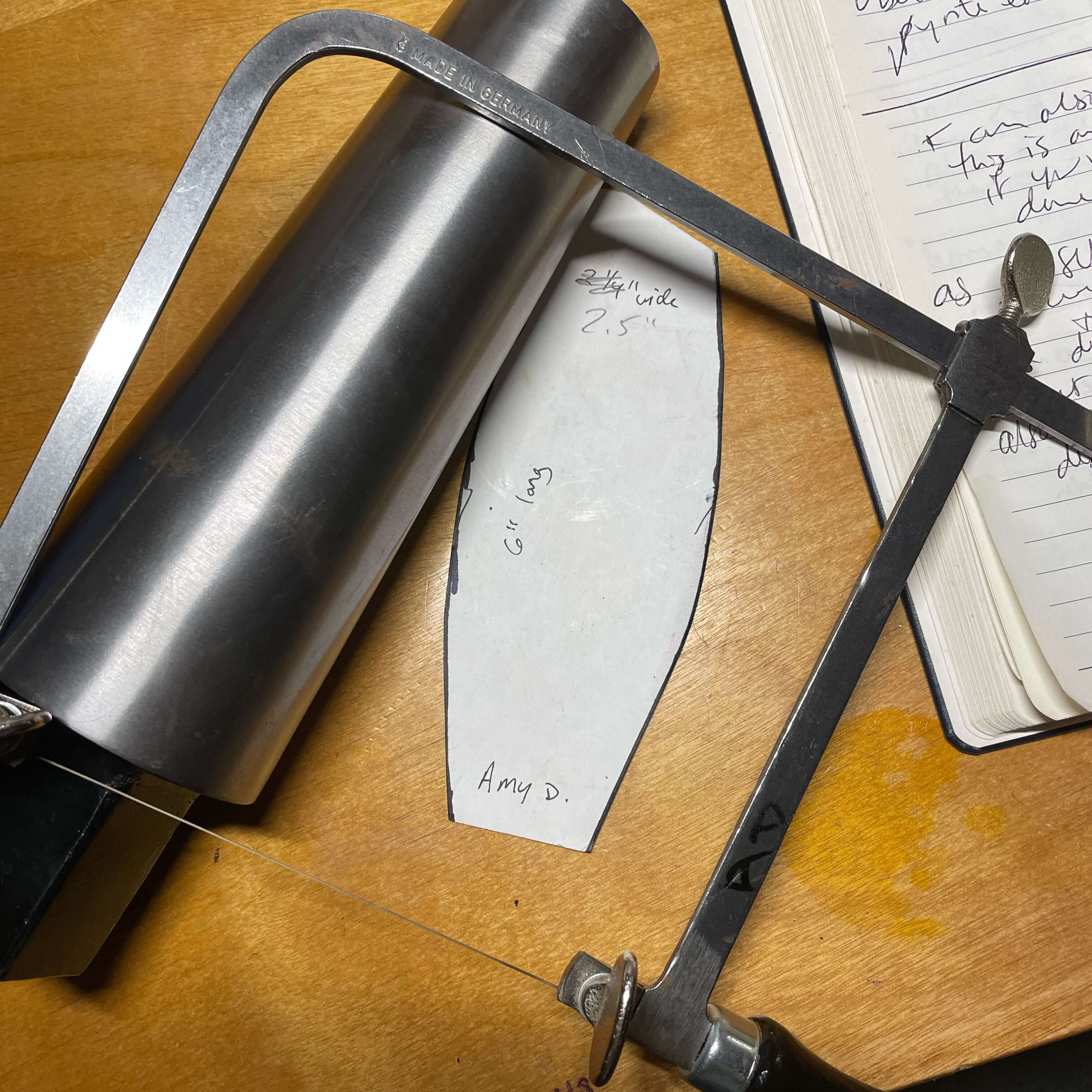 Creative Process
"I created this cuff from a sheet of brass that I sawed into a shape I'd plotted on paper. I annealed the brass and hammered it around a mandrel to form the shape of the wrist. A light polish gives this cuff a vintage luster. The cuff has some flex, so the fit can be customized."
~Amy