Care
How to care for your cuff:
It's a good idea to put jewelry on last, and then take it off first thing
Do not wear in water, whether showering or bathing
Don't expose to perfume, oil, or lotion
Avoid excessive sweat while wearing
Store away from moisture
Use polishing cloth to restore shine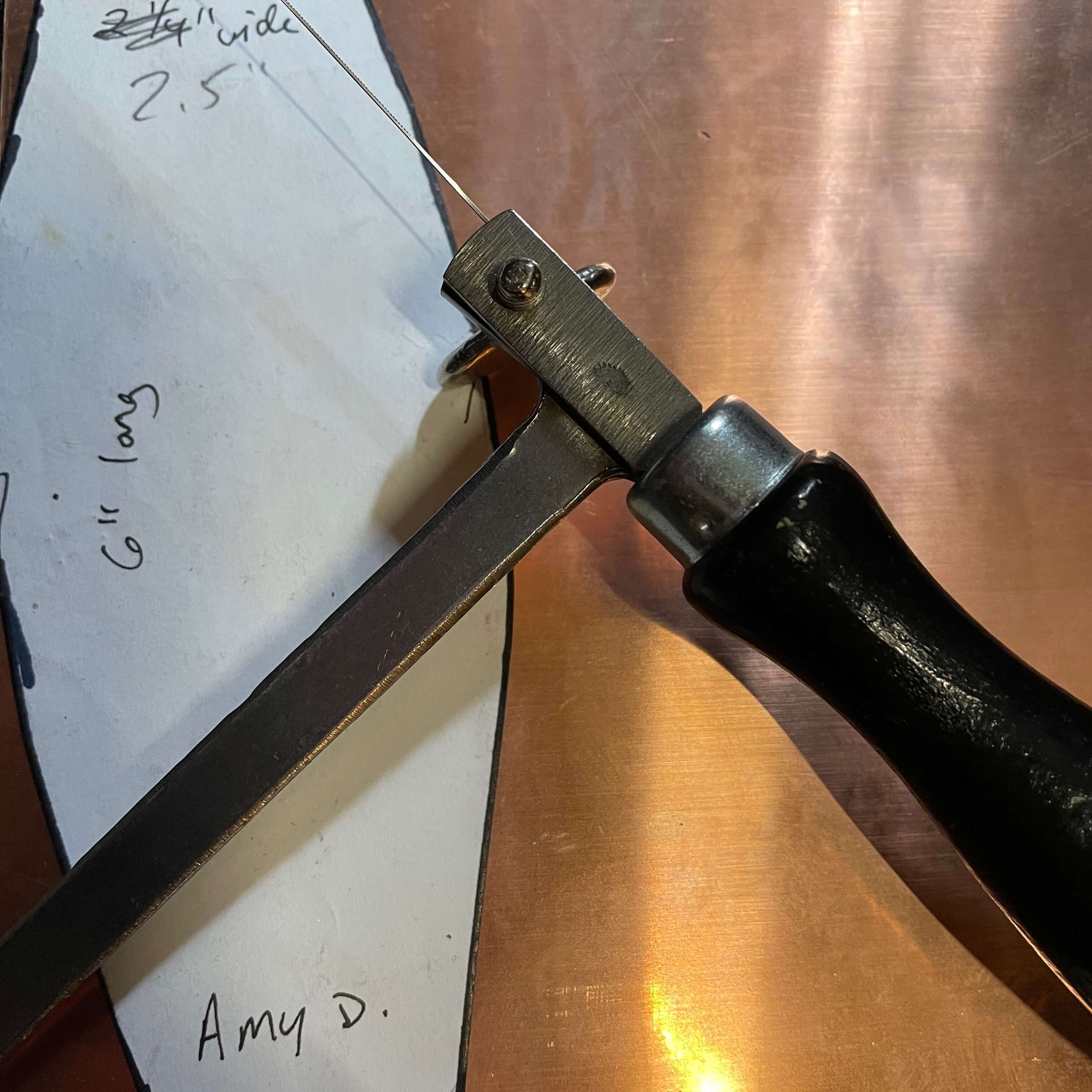 Creative Process
"I created this cuff from a sheet of metal that I sawed into a shape plotted on paper. After heating it with a torch to make it malleable, I sent it through a rolling press, against an organic form on another piece of metal. I love how the heat of the torch, and time has instilled a unique patina."
~ Amy