Amy Delson Jewelry
Leena - Labradorite Moonstone Cuff
A chic cuff that feels light as a feather
Labradorite dances in the light with shades of blue and brown
Sterling silver cuff
Labradorite 1.5x1"
Moonstone 4mm
Cuff 1.75" wide
Adjust to fit
One of a kind
Handmade with Love in NYC
Polishing Cloth Included
Gift boxed
Care
How to care for your cuff:
It's a good idea to put jewelry on last, and then take it off first thing
Do not wear in water, whether showering or bathing
Don't expose to perfume, oil, or lotion
Avoid excessive sweat while wearing
Store away from moisture
Use polishing cloth to restore shine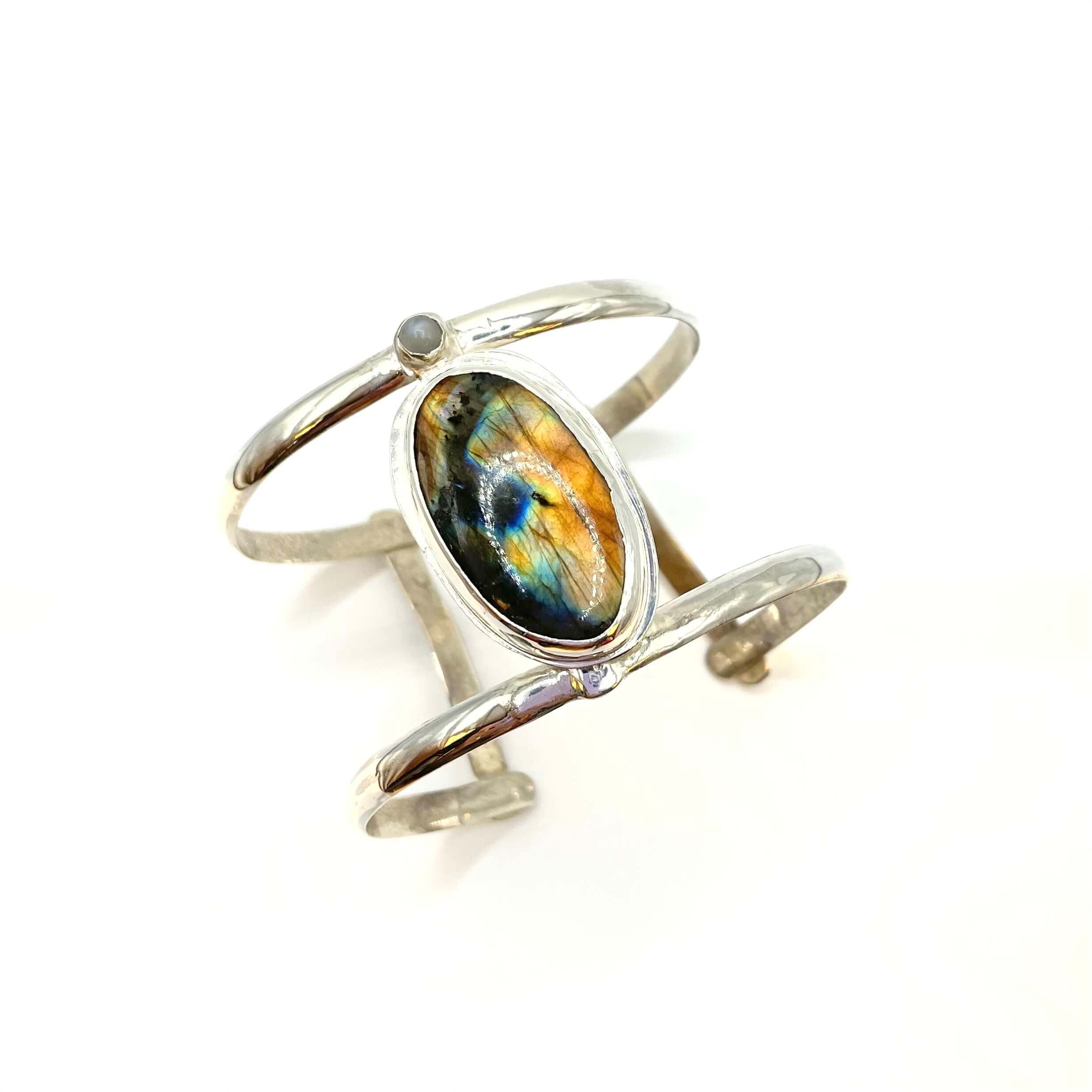 Meaningful Stones
Creative Process
"Labradorite shields from negative influences and is known to aid in personal transformation. Moonstone manifests inner growth and strength of will. Together they're a powerful mix for finding mental clarity and purpose."
~ Amy