Designer and Maker of Boho Chic Jewelry 
Amy Delson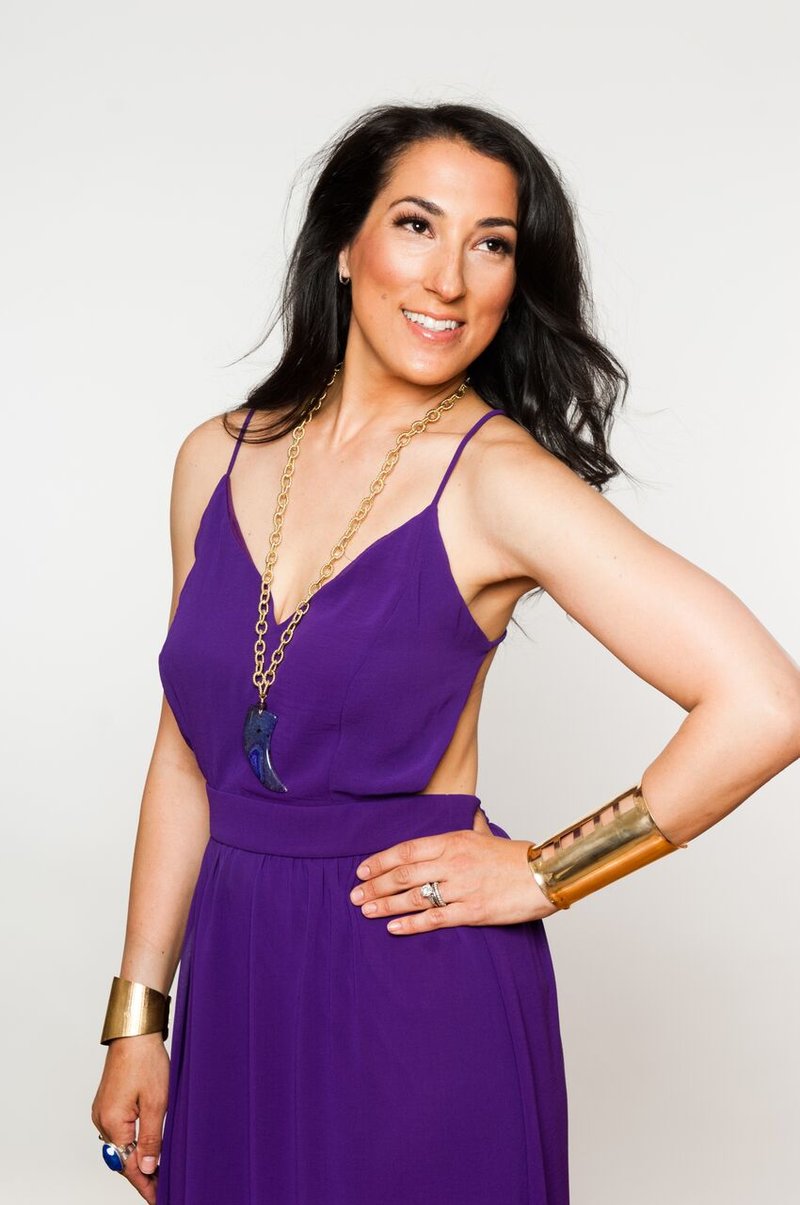 Amy's artistry emerged as a young girl, dancing and modeling trinkets from her mother's jewelry box. Her fashion eye, creativity and ambition manifested in selling barrettes she customized with woven beaded ribbons, growing up in the '80s. As a teen, Amy loved to accompany her mom on trips to NYC's Javits Center. Combing the aisles of gift and jewelry trade shows, they chose pieces to be sold in their temple's gift shop.   
Academics and a thirst for knowledge played an equally important role in Amy's life as she nurtured her creativity through Duke University and study abroad at University of Bristol, England. The convergence of culture and expression fascinated her while earning a B.A. in English, Drama Minor and Dance Certificate.  
Amy published her research piece on Loïe Fuller and the Futurist Movement in Dance Chronicle (maiden name Amy Zornitzer). Her fascination with energy and shape in motion is visible in the grace, proportion and wearability of the jewelry she now crafts. 
A Jewelry Collection for the Wanderlust

Amy's evolution to jewelry designer was cultivated through professional strides - in her mid 20's she became Editor of Belk department stores' View Magazine. Invaluable experiences interviewing the likes of the late Oscar de la Renta and Kate Spade deeply inspired her fashion point of view. Amy rose through the public relations and marketing ranks at some of NYC's top luxury real estate and PR firms. 
Motherhood reconnected Amy to her own creativity and personal expression. She converted her lifelong hobby tinkering with talismans into an advanced jewelry practice, acquiring a breadth of fabrication skills at 92Y School of the Arts and apprenticing with Boris Goynatsky, BG Art Jewelry Atelier on 48th Street in the Jewelry District. Through grass roots interaction and trunk shows, Amy Delson Jewelry continues to evolve. 
Upcycling is a major component of Amy's pieces, most of which incorporate new and recycled or vintage materials. Most women can round up a handful of  broken jewelry, lost earring mates and sentimental items like charms, lockets, coins and stones. These she remakes into jewelry her clients love to wear, while cutting down on the waste of mass production. The mixture in her work represents the journey of the wearer, woven with gemstones, crystals and metals.
Amy Delson Jewelry has walked the runway at New York Fashion Week and has graced the models of Project Runway All-Star Althea Harper and NBC's Fashion Star winner Hunter Bell. 
Handmade in NYC, Amy's designs are inspired by her urban landscape, her travels and her appreciation for historic and modern architecture. She is a proud affiliate of Made in NYC and feels strongly about supporting local production. She is also a member of the Women's Jewelry Association and works with the NYC Fair Trade Commission. Amy and her husband Daniel work and live in Manhattan with their two sons, Samson and Helix.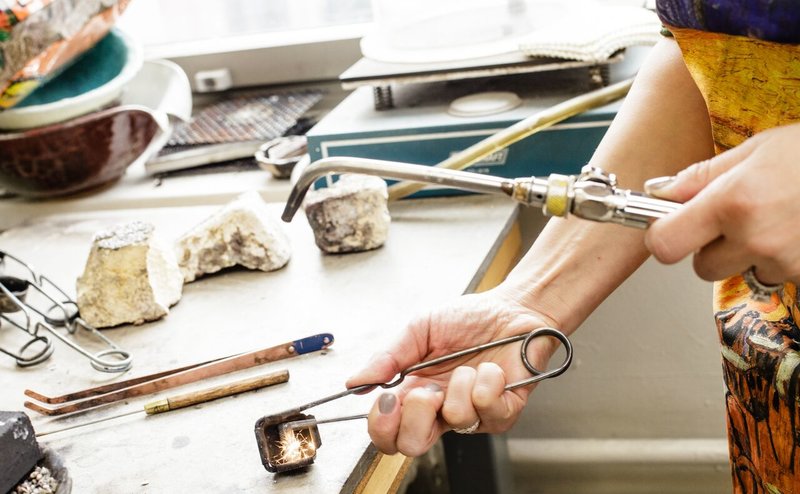 Through her jewelry collection, Amy supports several philanthropic institutions, including Save a Child's Heart, Look Good Feel Better, GEMS, Batey Girls, Nomi Network, Strength to Strength, TADA! Youth Theater and Stray from the Heart.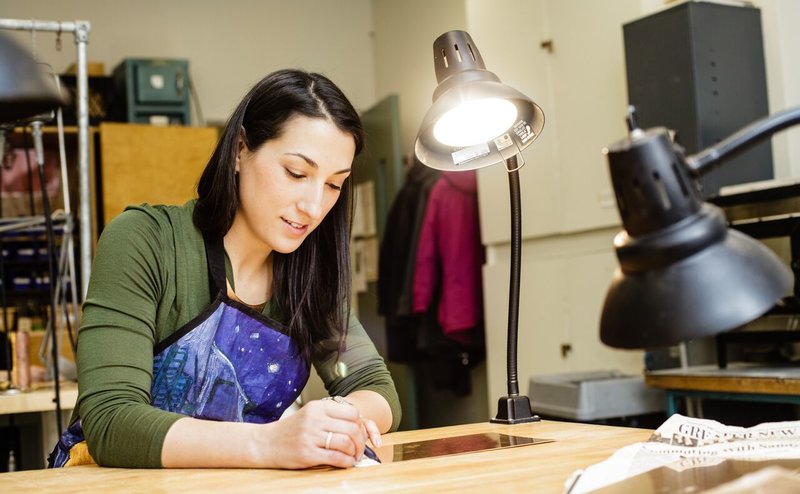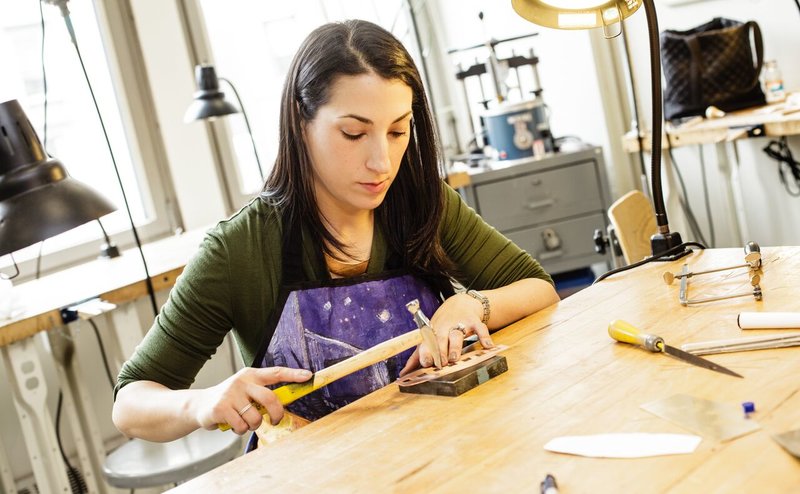 Each ADJ piece is charmed with a MADE WITH LOVE tag, reflecting the care and spirit with which each one is personally handmade and made to order. 

Amy Delson Jewelry pieces are designed and constructed to become cherished heirlooms that will be handed down to future generations.